The "ACRAA at School" project began at the Borari Indigenous Elementary School [1] in Alter do Chão in April of 2022 with revitalization of the school nursery. This nursery was sitting unused at this time and in a bad state of repair. 
[1] Professor Antônio de Sousa Pedroso Municipal Elementary School.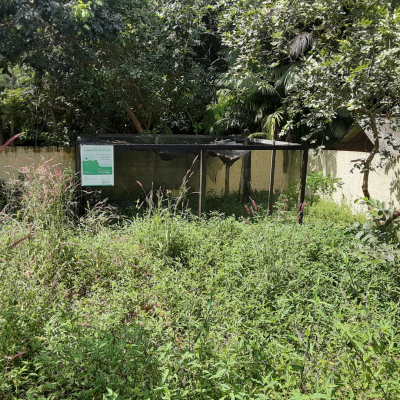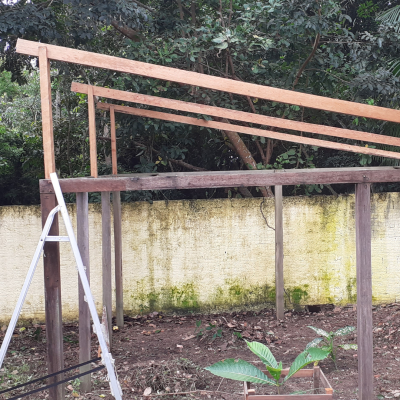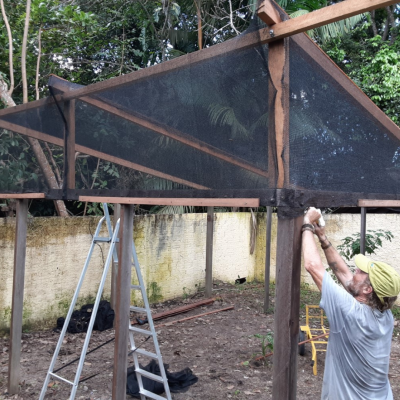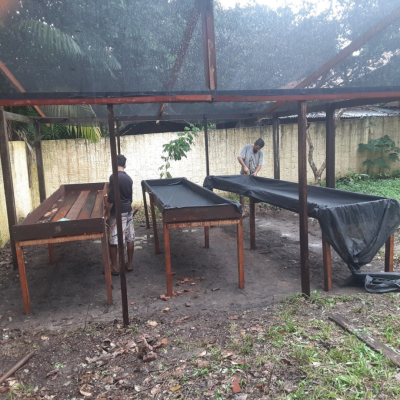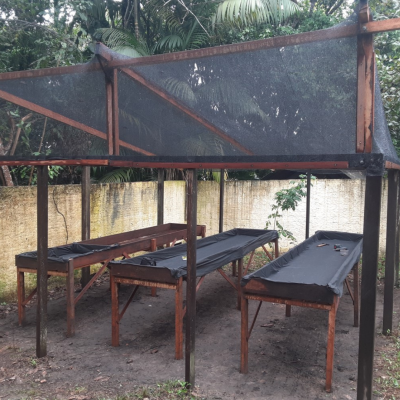 In August 2022 the project began with lectures and practical classes, working on issues related to environmental education through the school garden theme. Several topics were covered in the form of workshops with three 5th grade classes, each class with an average of 16 students.
At the Borari Indigenous School, the "ACRAA at School" project takes place in partnership with the Notório Saber Project, which sets up schedules for workshops and practical activities that take place throughout the semester. A teacher at the school monitors the project activities, with the aim to involve the school community more in actions promoted by ACRAA.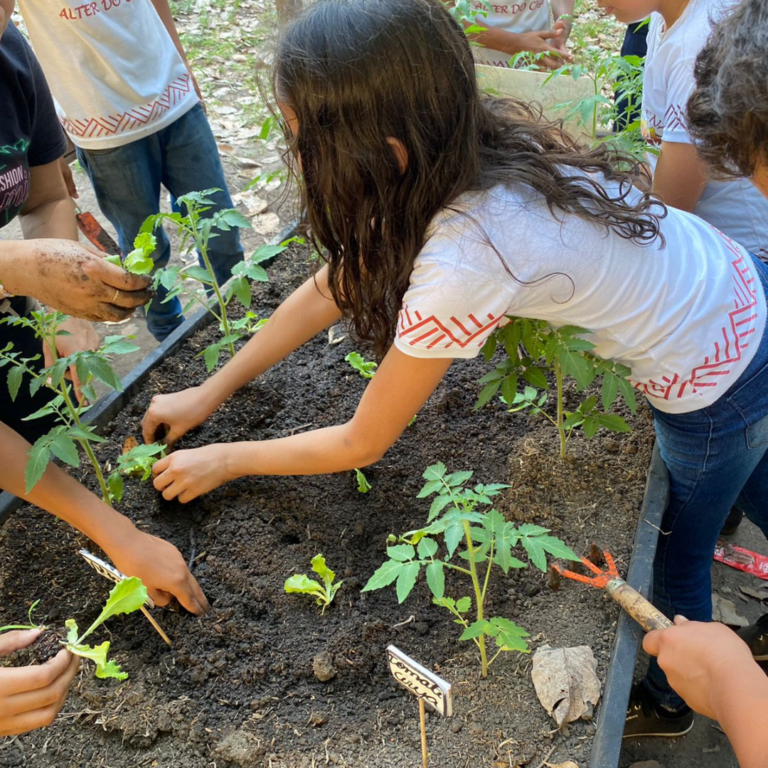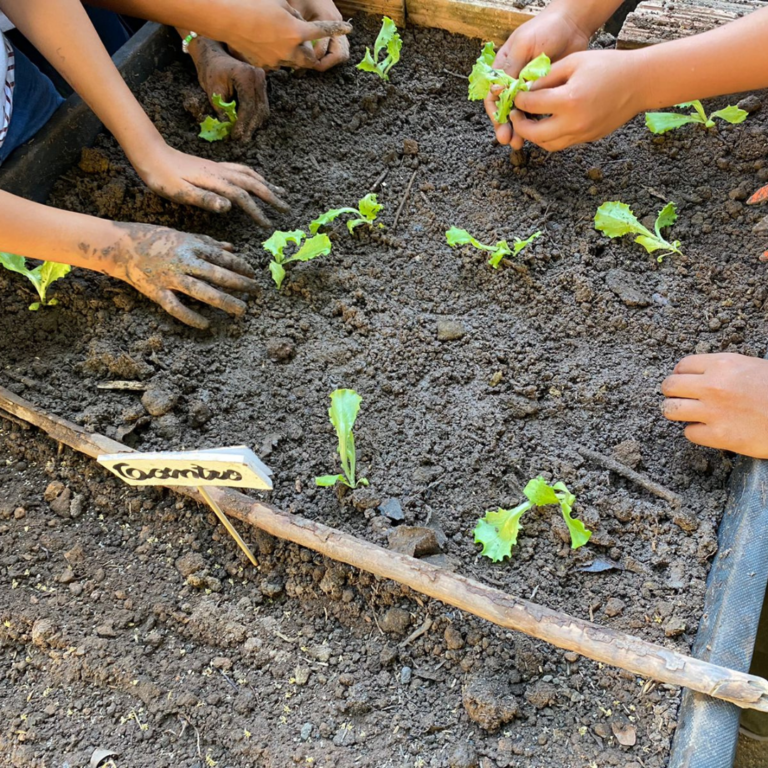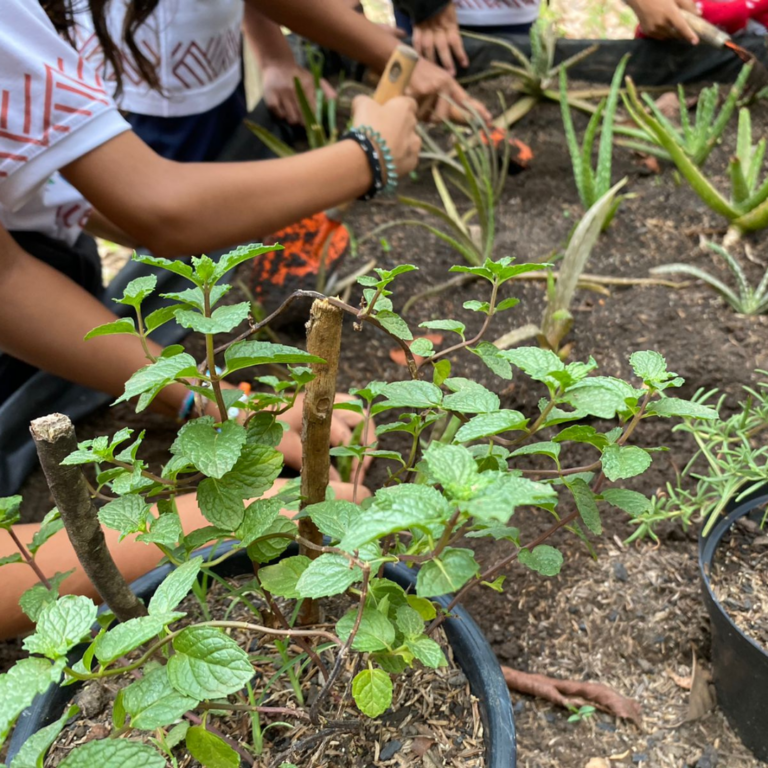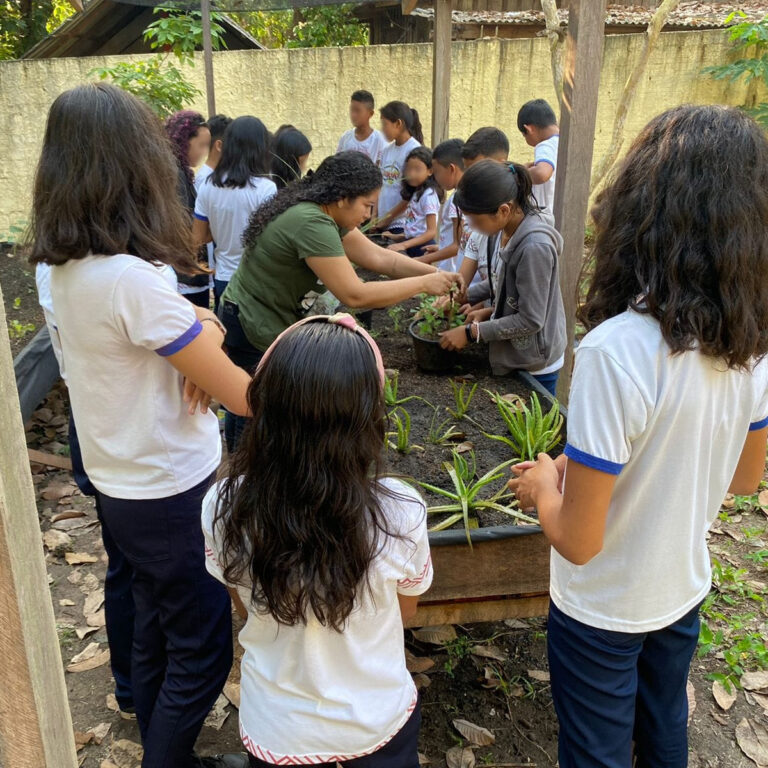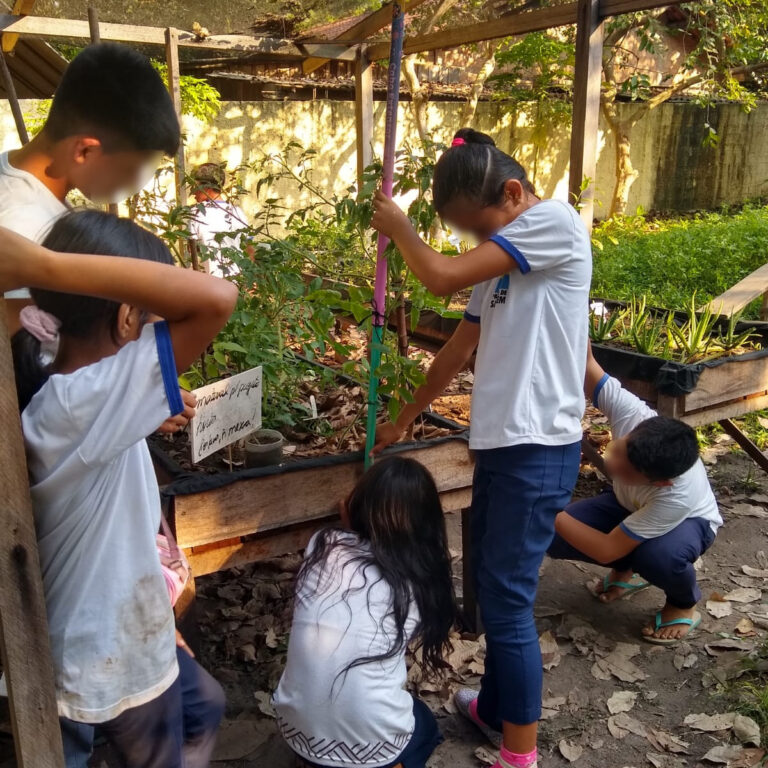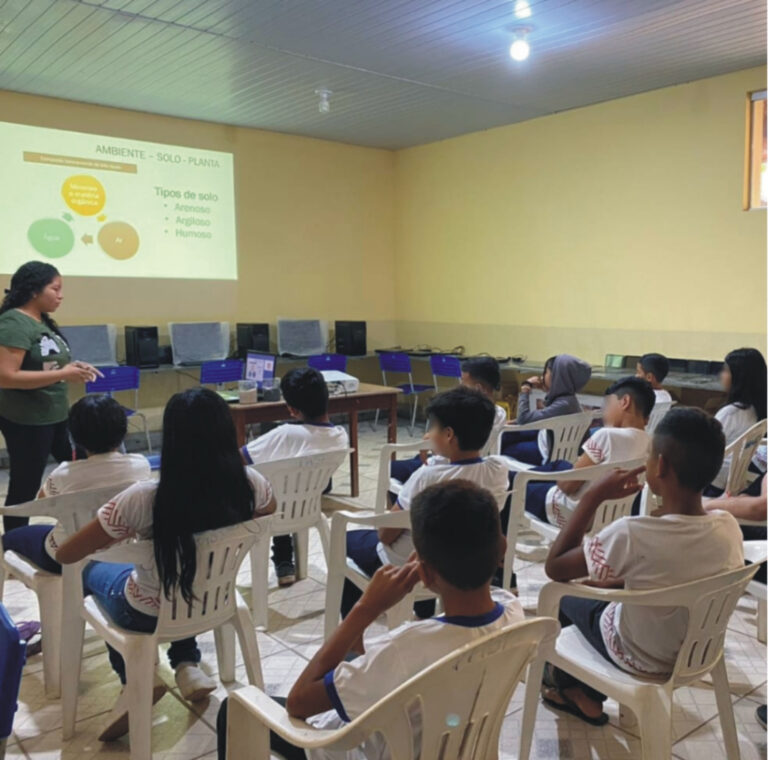 During 2022 the workshops were carried out on Monday, Tuesday or Thursday, according to the availability of classes in relation to the available times. We started with topics related to the cultivation of vegetables, and medicinal and ornamental plants. Also covered were site selection, soil preparation, seed germination, types of plants and fertilizers, transplanting and pruning of seedlings, and choice of medicinal plants. The year ended with a planting practice for reforestation.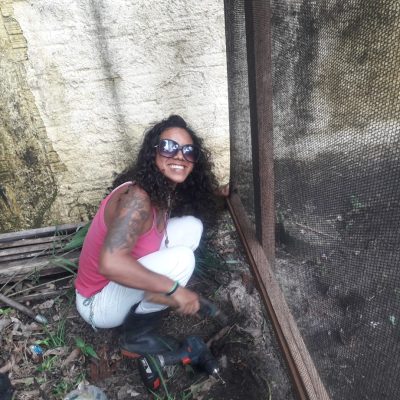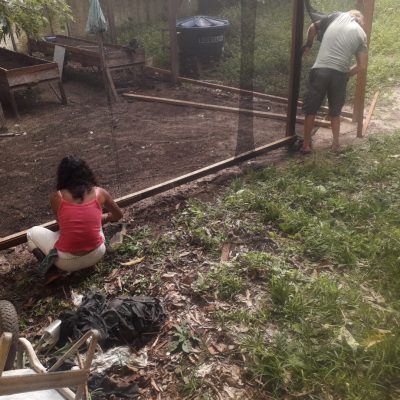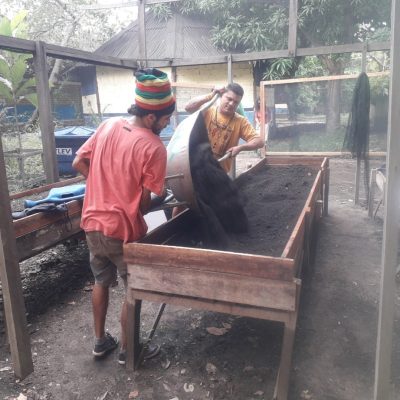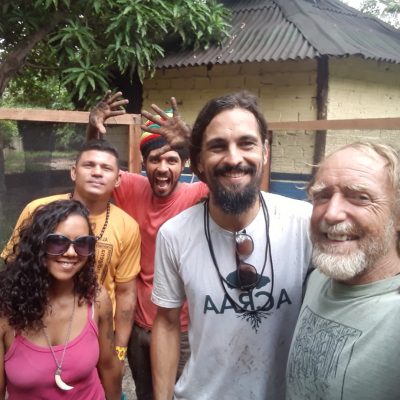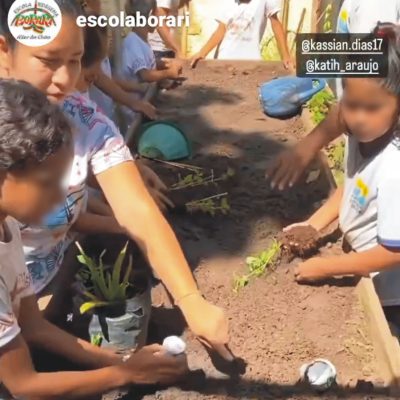 In February of 2023 we completed an expansion of the school nursery. We also enclosed the area with a fence and gate, this to protect the cultivated plants from curious fingers when lessons were not occuring there.
ACRAA, under Katiane's leadership, began delivering workshops at the school again in April of 2023.
Among other actions planned for the year 2023, in addition to the activities carried out last year, seedlings will be cultivated and donated to students, teachers and guardians – integrating the community into the process. In addition, vegetables produced by the children will be used in the school lunch program. In the future informative booklets on medicinal plants will be developed, combining traditional and scientific knowledge, to be distributed to teachers and students.
In April of 2023 seeds of a local native tree were also germinated, these the students are now growing into seedlings for ACRAA's reforestation actions in the riparian forests of the Ilha do Amor.
We need your help to continue carrying out these and other activities!
Rua Everaldo Martins, s/n., Bairro Carauari, Alter do Chão, Santarém-PA, CEP 68109-000.
contact@acraabrazil.org