Planalto Santareno Sustainability Project
In February of 2023 we commenced what we intend will be our first integrated Sustainability project, this in an area called Planalto Santareno located about 70 km to the east of Alter do Chão. Here, working closely with FUNAI [1], we have formed a partnership with a group of four indigenous communities [2] of the ethnic Munduruku people, each with it's own small school . 
It was in the Planalto Santareno community of Açaizal that we met with members of the various communities for the first time in early February 2023, and then returned later that month to stay two nights to learn and plan. Based these discussions, we all decided a small agroforestry orchard next to the school in Açaizal would be a good place to start, with the school children involved in the planting. This is important as the community identified environmental education as one of thier priotities. 
And we have started on this already – group of ACRAA volunteers returned to Planalto Santareno at the end of March (2023), to talk about the environment with children at several of these schools, and help coordinate small tree planting ceremonies (see Enviromental Education).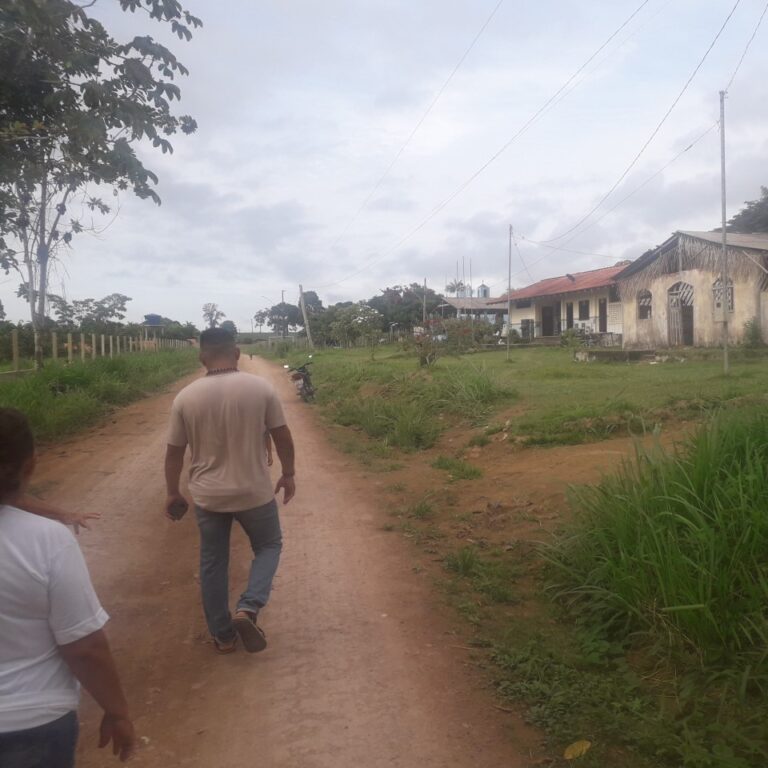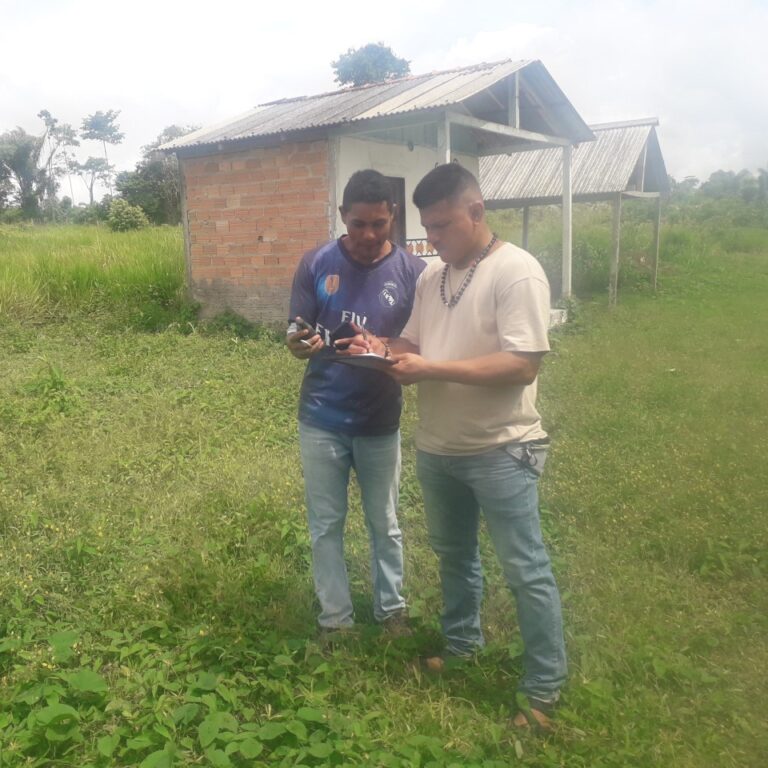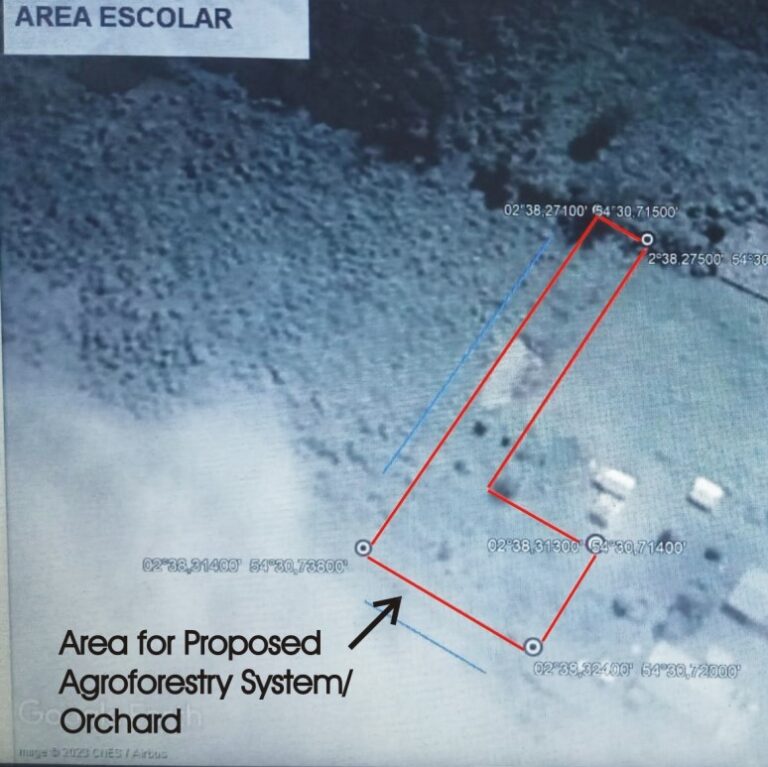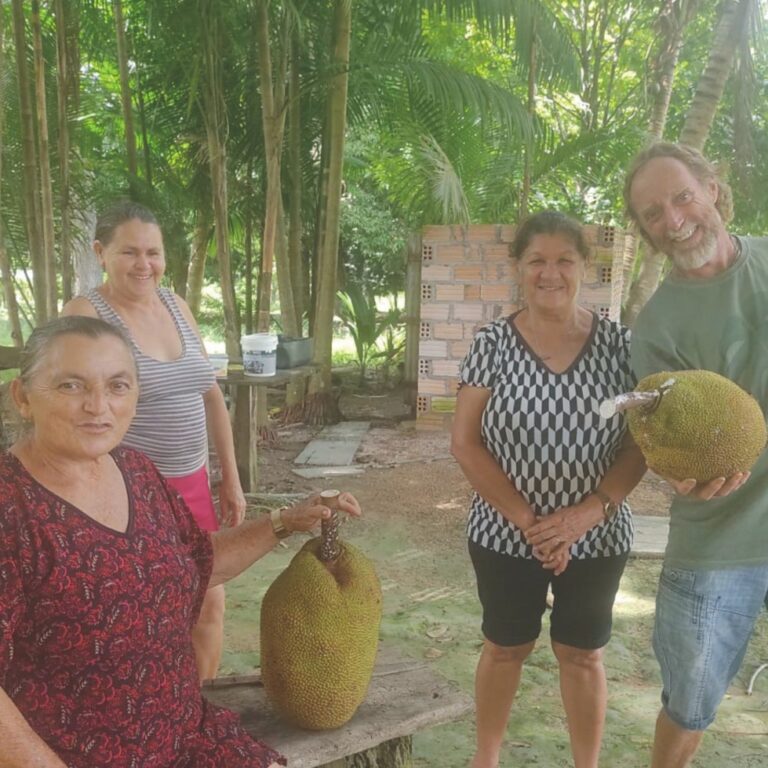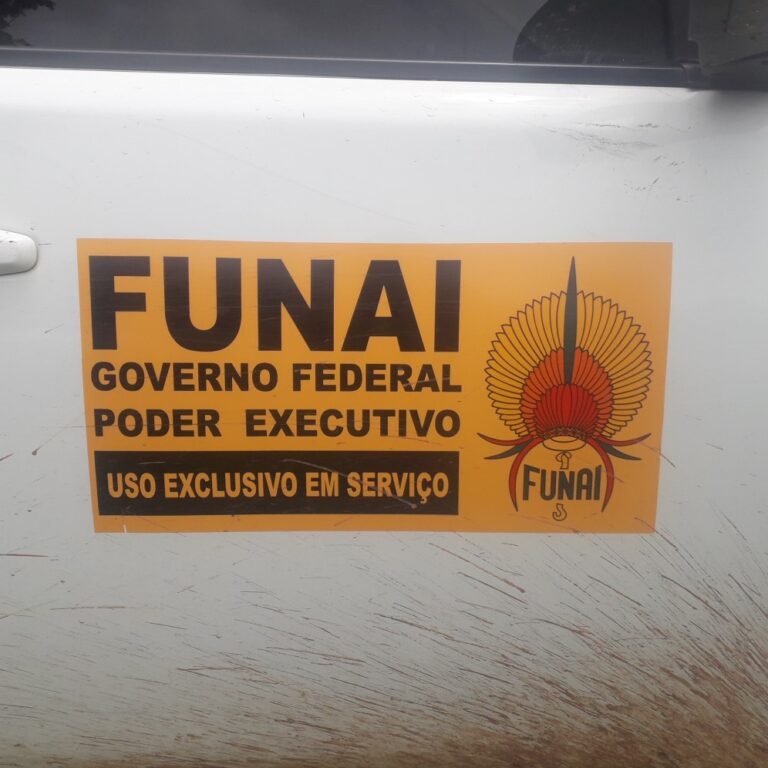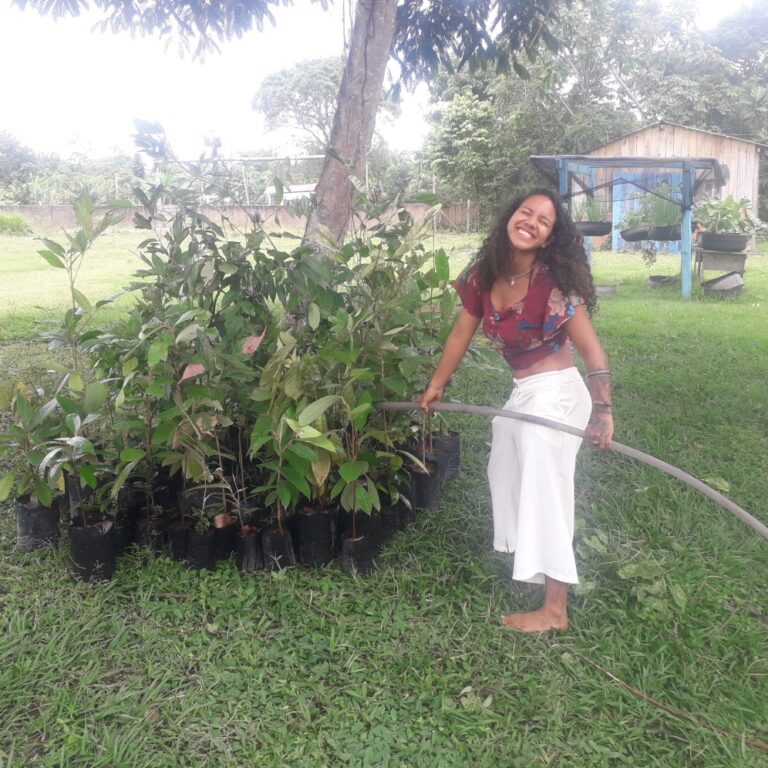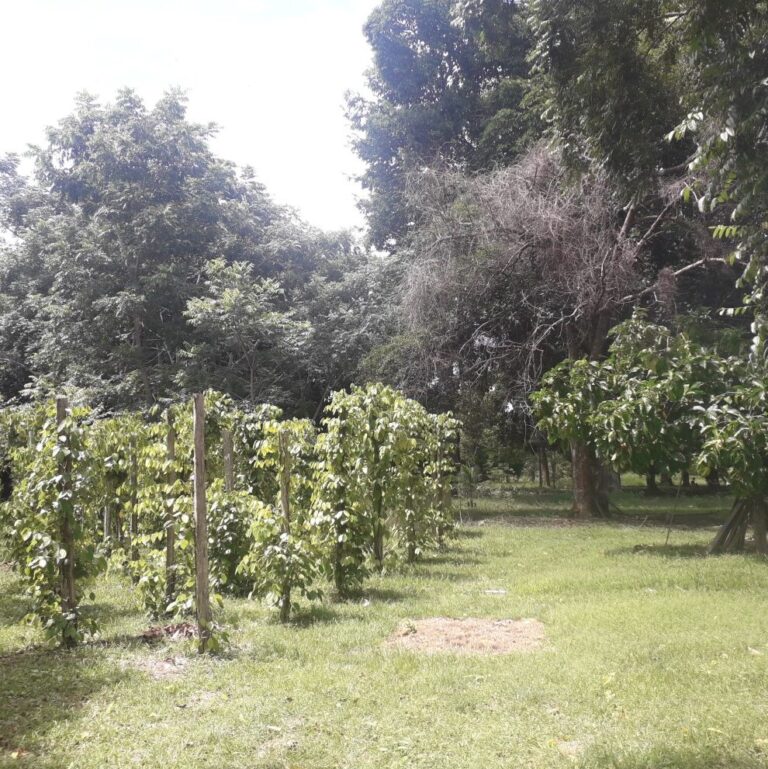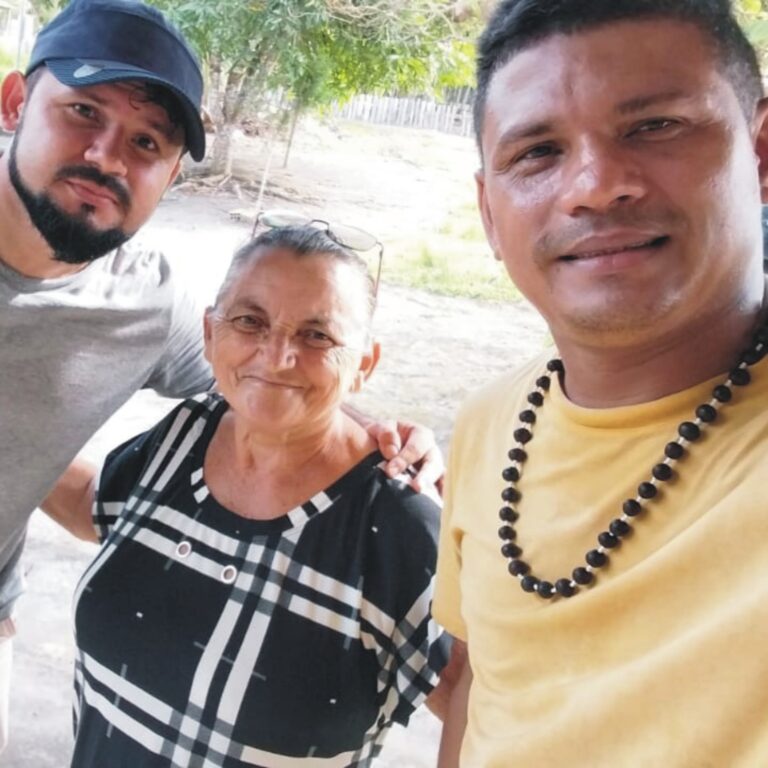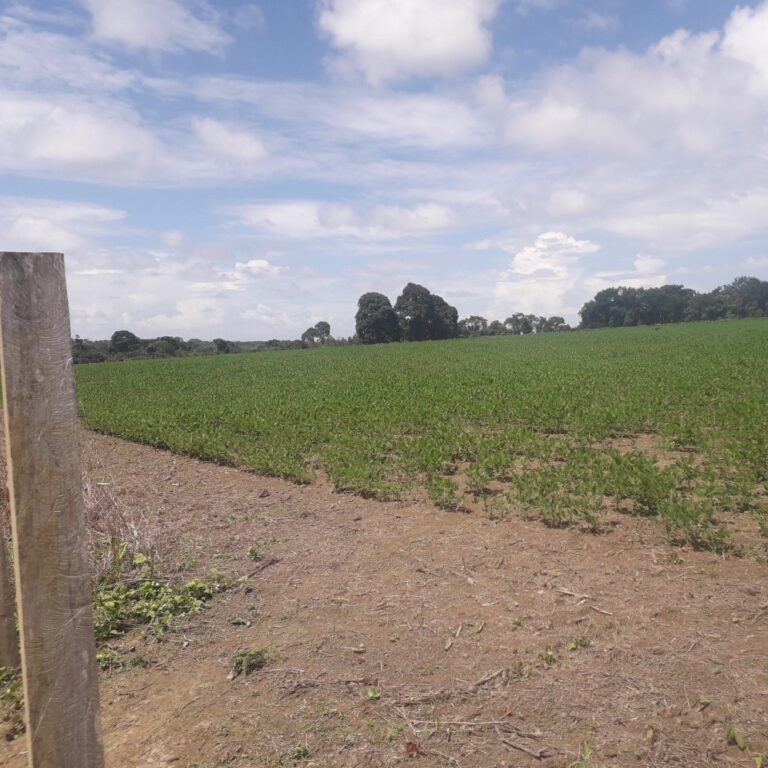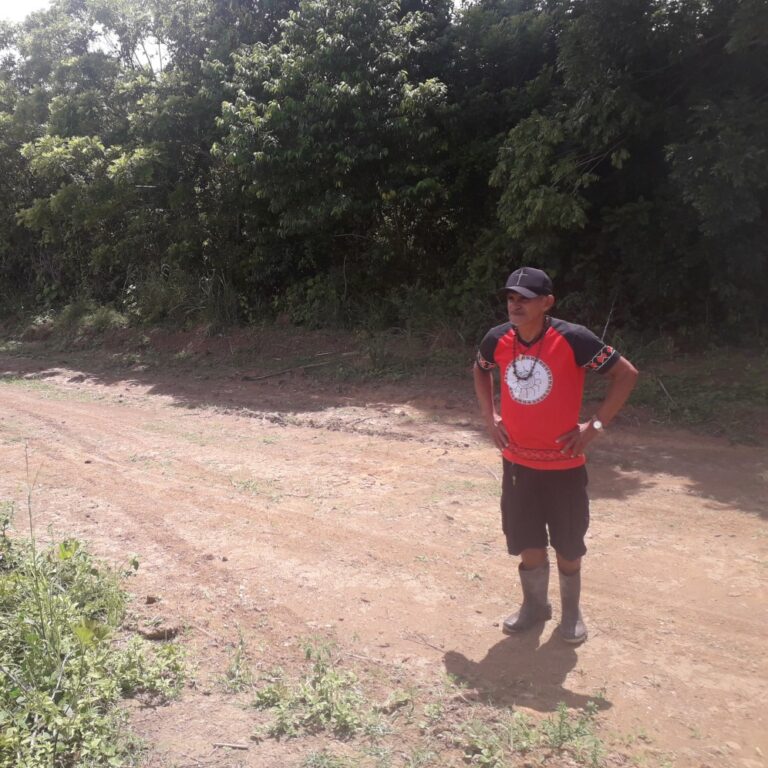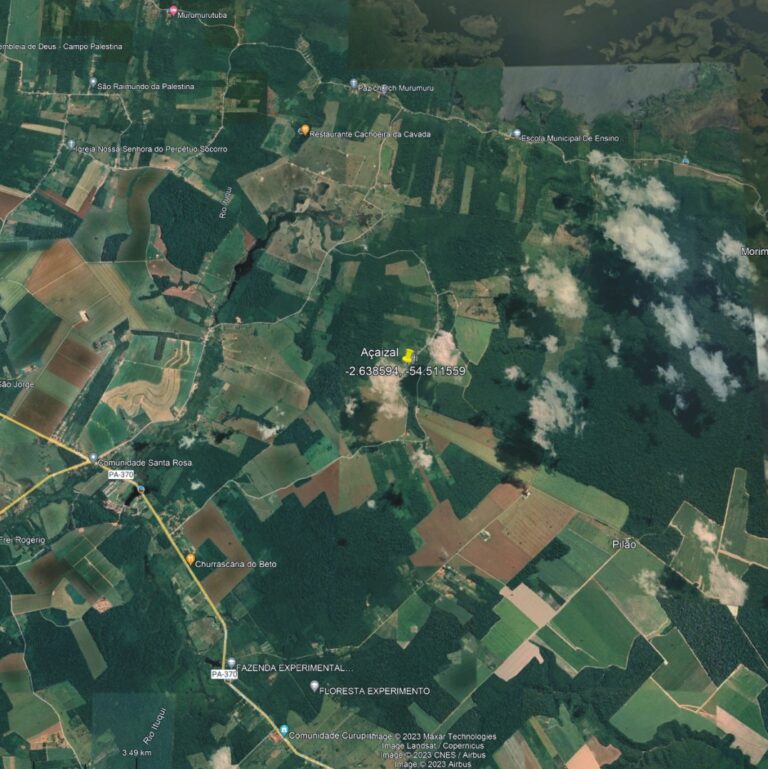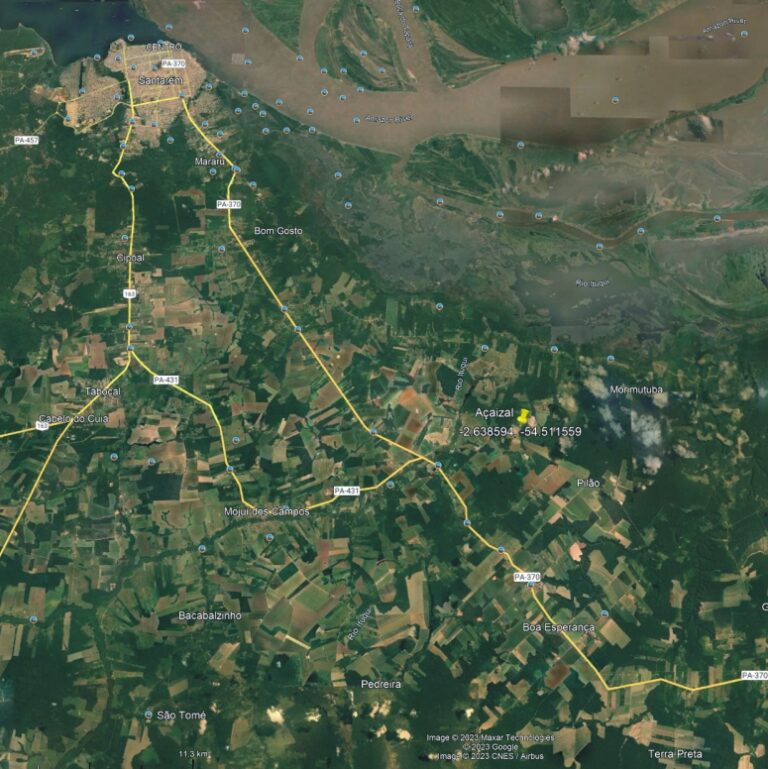 The planning for the orchard at Açaizal is also underway, with the area mapped and soil analysis done. What we do here will later be replicated at the other schools in the area – including the establishment of a small nursery at each school.
Further in the future we want to work with these communities to develop larger agroforestry systems and to restore the local igarapé (creek) and surrounding deforested lands, leading to  a significant increase in forest and agroforestry cover in this area over time.
But there are complex problems to be solved in the Planalto Santareno for this vision to be realized. This area was heavily forested not long ago, however now industrial soya farms have pushed up to the edge of communities in this area. This has had a detrimental effect on water quality in the area, the small creek near these communities now running brown after rains. On air quality too, when pesticide aerosols at times drift over during spraying of these fields. 
At ACRAA we want to find soluctions. A key element needed now is recognition of ancestral indigenous territorial rights here, along with a demarcation of these lands. And with growing global concern about the Amazon forest, we believe ultimately that it is in the interest of the Brazilian soya industry to recognise these rights as well. So there are solutions that can found.
It will also be noted here also that another priority of the community identified at our meetings is improvement of the roads into these communities, which during the rainy season can be almost impassable. If improved road systems can make forest and agroforestry related economic activity more viable – by reducing transport costs and improving access to markets – then this should be part of the discussion. 
Remember, to carry out this sustainable development project we need help from people like you. Please see how you can at our Donate page. 
[1] FUNAI: National Foundation of Indigenous Peoples. Santarém office, R. Vinte e Quatro de Outubro, 1915-1711 – Aldeia, Santarém – PA, 68040-010, Brasil. 
[2] One of these commuities is Açaizal – the coordinates of the school here are: -2.638594, -54.511559.
GO TO OUR DONATE PAGE TO SEE HOW TO COLLABORATE
Rua Everaldo Martins, s/n., Bairro Carauari, Alter do Chão, Santarém-PA, CEP 68109-000.
contact@acraabrazil.org