Our Ecological Restoration work on the Ilha do Amor – the Island of love – is into it's second year now. Throughout this period we have been working very closely with Neca Borari, chief of the indigenous Borari comminity in Alter do Chão – she has been an incredible help and is passionate about this project. [1]
Our intent is continue with this work for years to come, planting trees on an annual basis during the period November to January – this when the river level is low. Until now we have planted only one species, this a tree comonly known as Cumandá. All the seedlings we have planted were very large, some 3 meters in height or more. Planting very large stock is seen as important here, due to heavy tourist traffic in this area. We have also successfully propagated the seeds of more than ten other native tree species from this beach, these now growing in our nursery for planting starting in November of 2023.
Our most recent planting work consisted of a series of six planting events, the first on November 19/22 (as part of the annual film festival in Alter do Chão), and led by Neca.  Numerous members of the Boarai community also participated. At this event the media was present filming and conducting interviews and there was music and dance throughout.
Notable in this series was our third event, that on Dec.2/22 – here  the 5th grade class from the Borari middle school in Alter do Chão came to work with us.
The final event in this series was held on  January 14, 2023, bringing the total trees planted over this period to 100.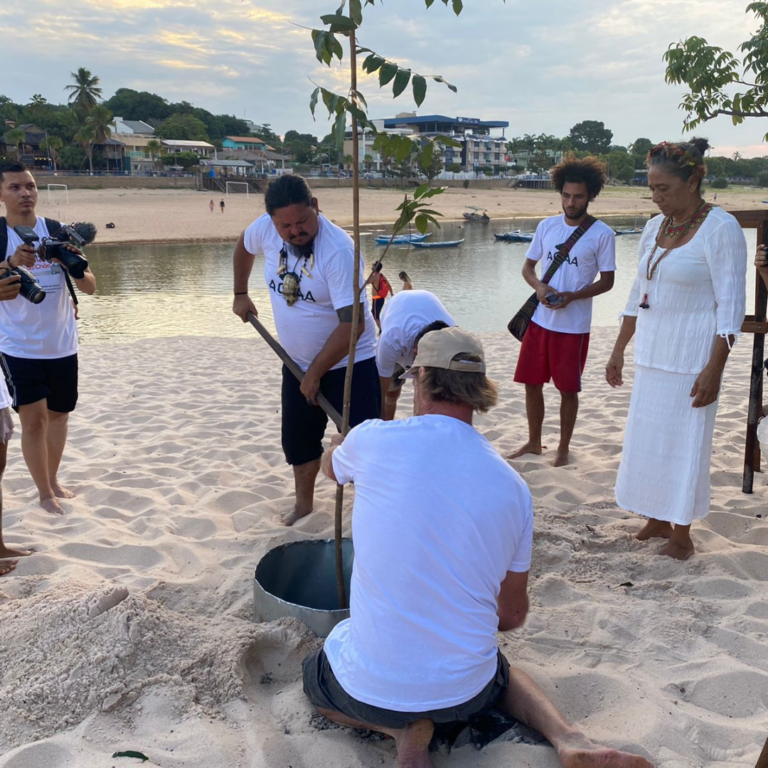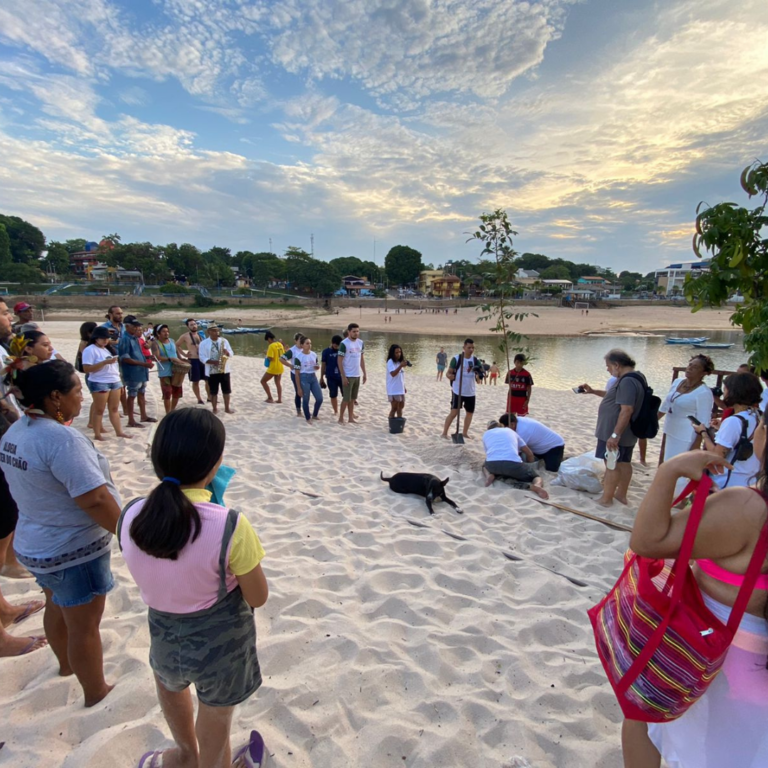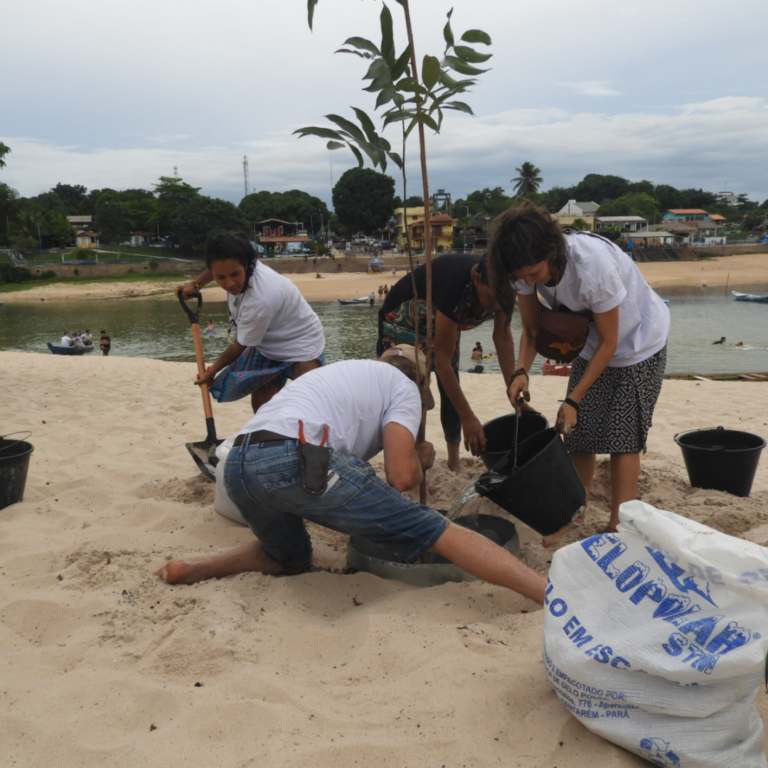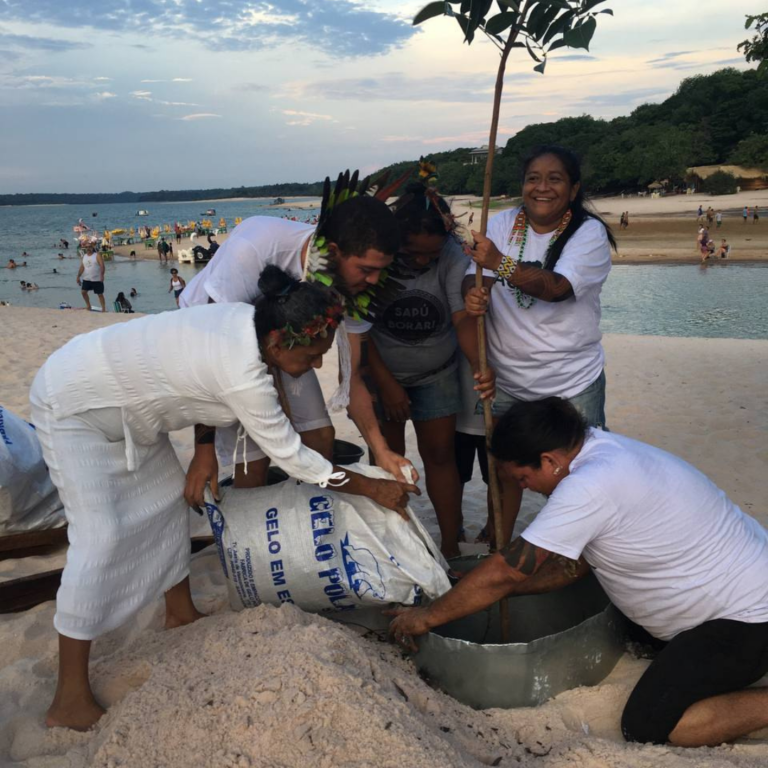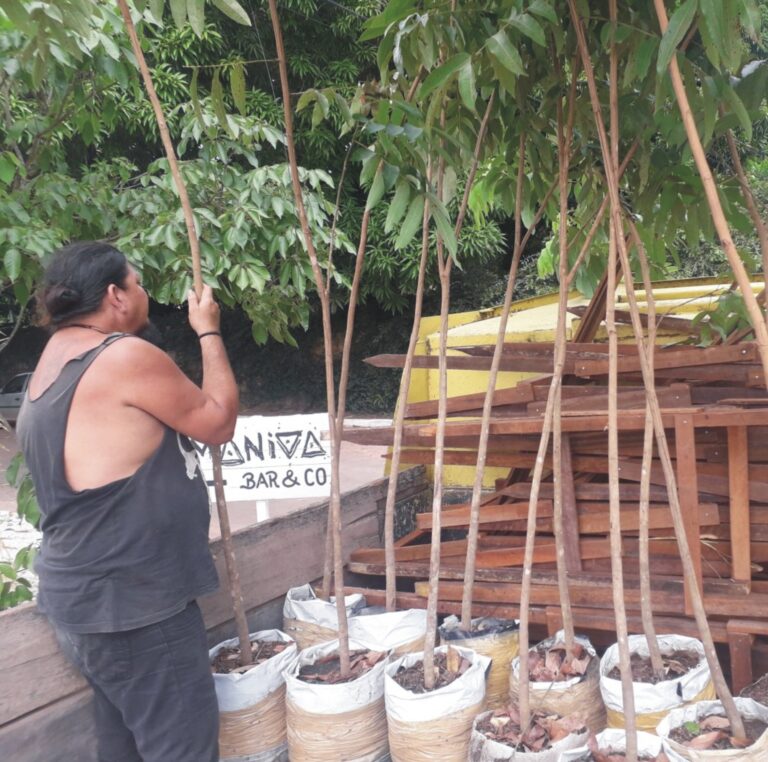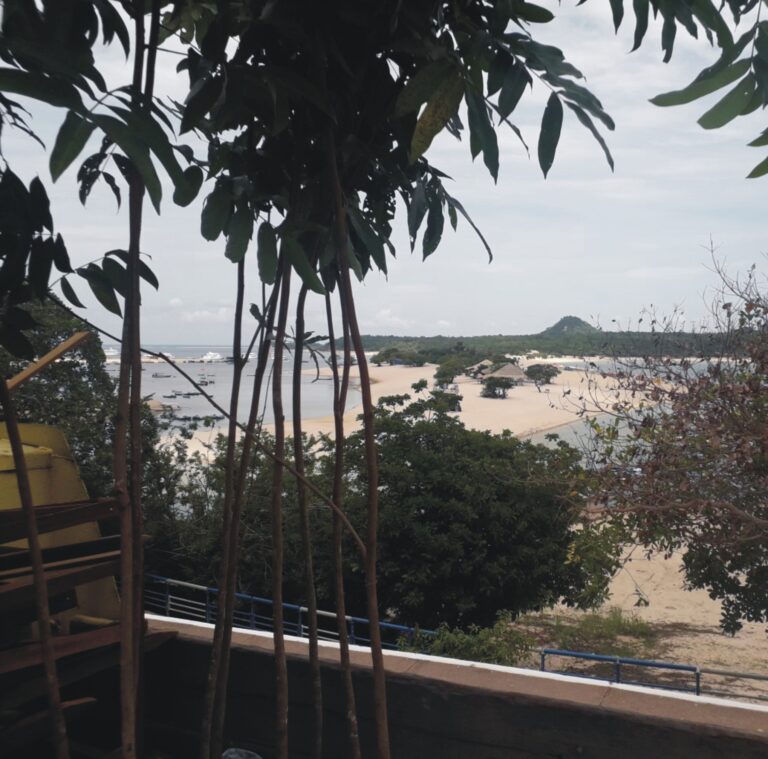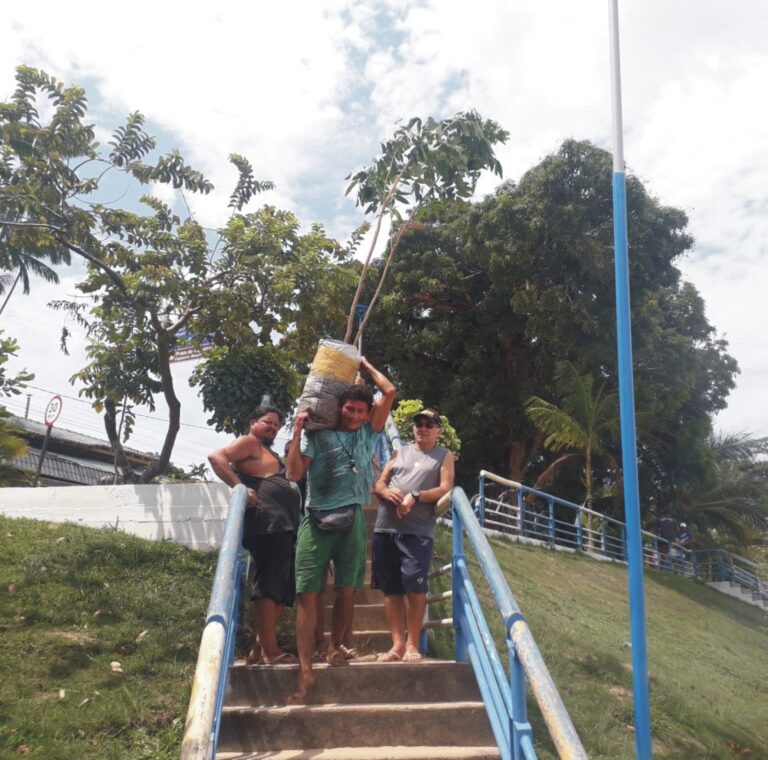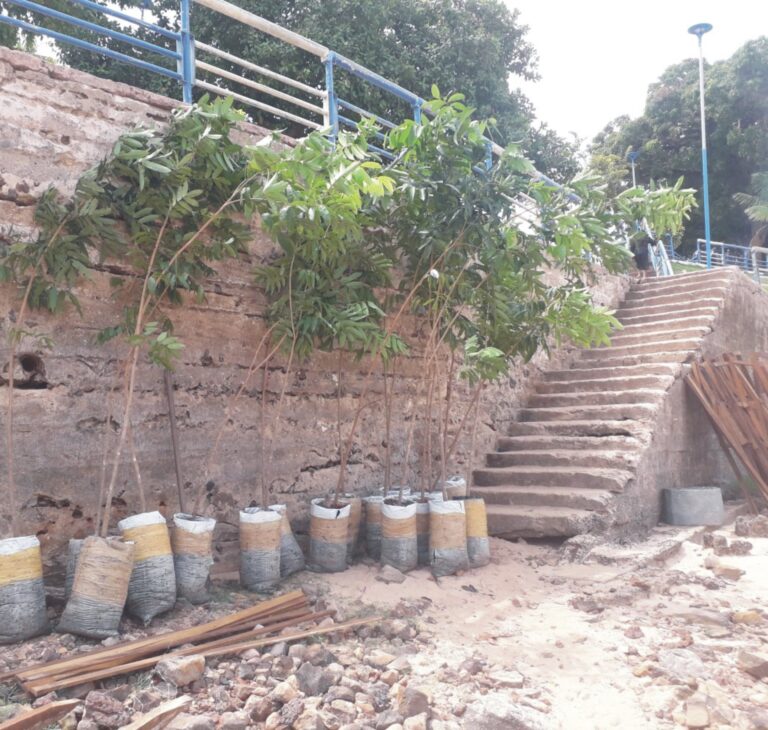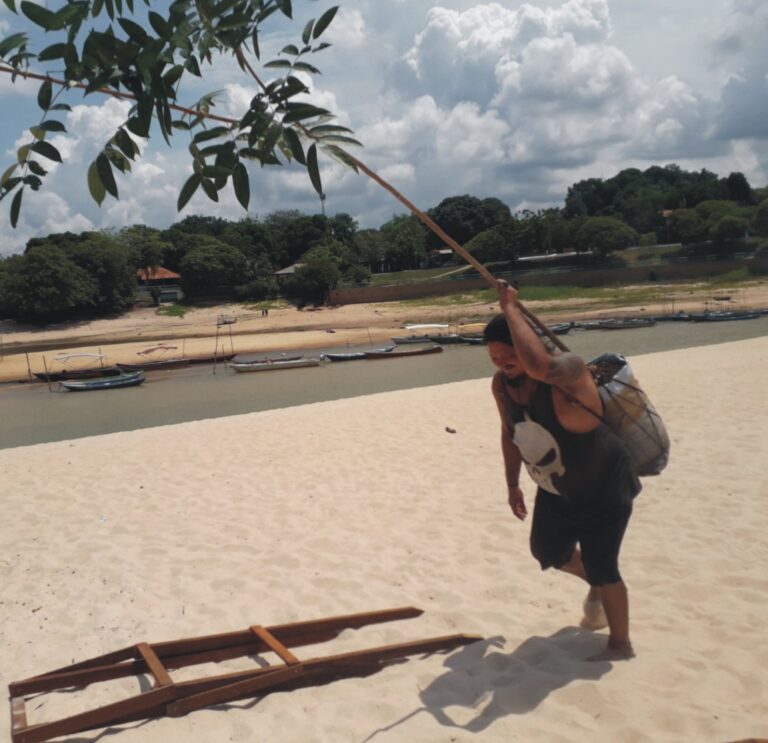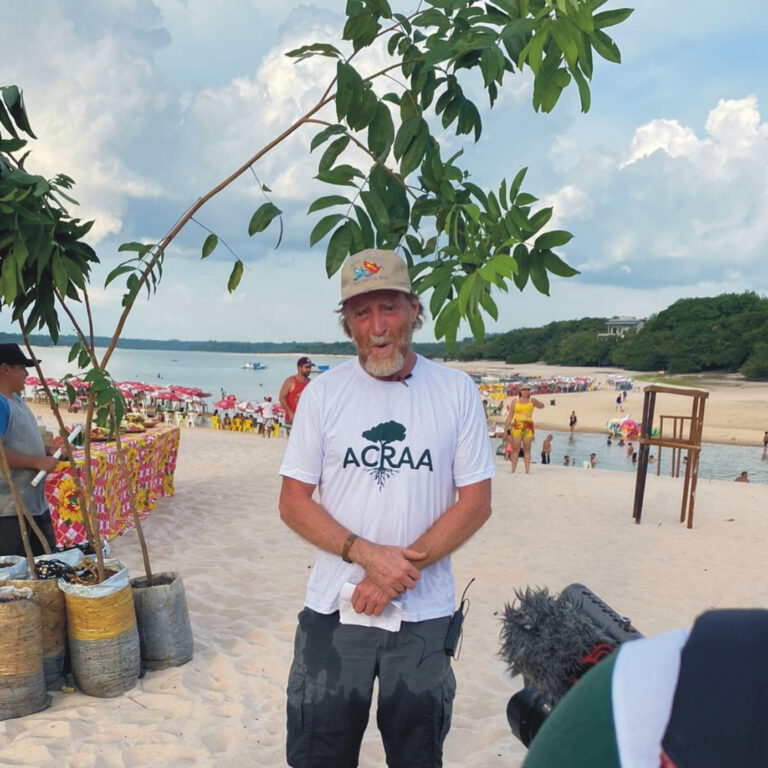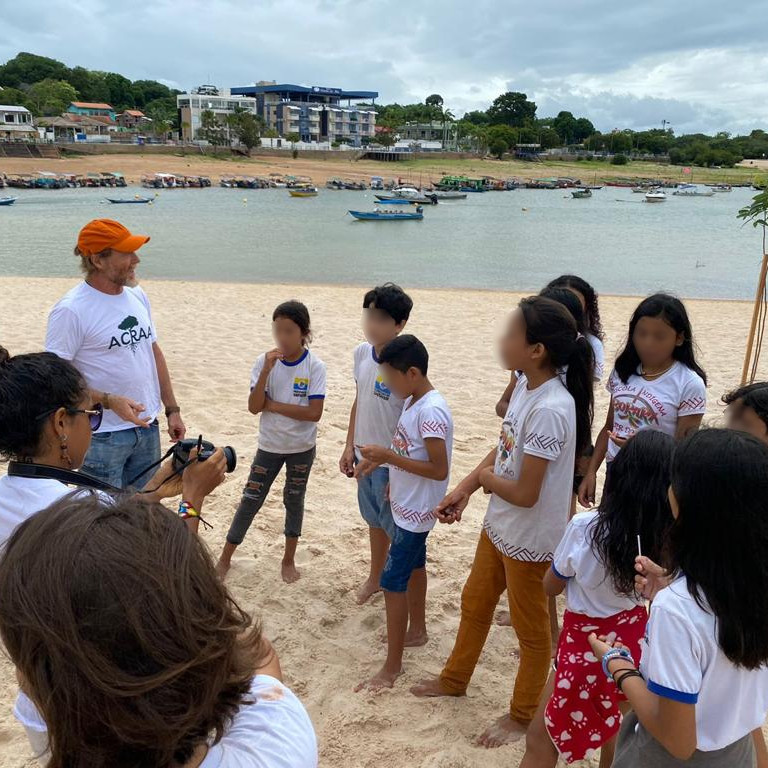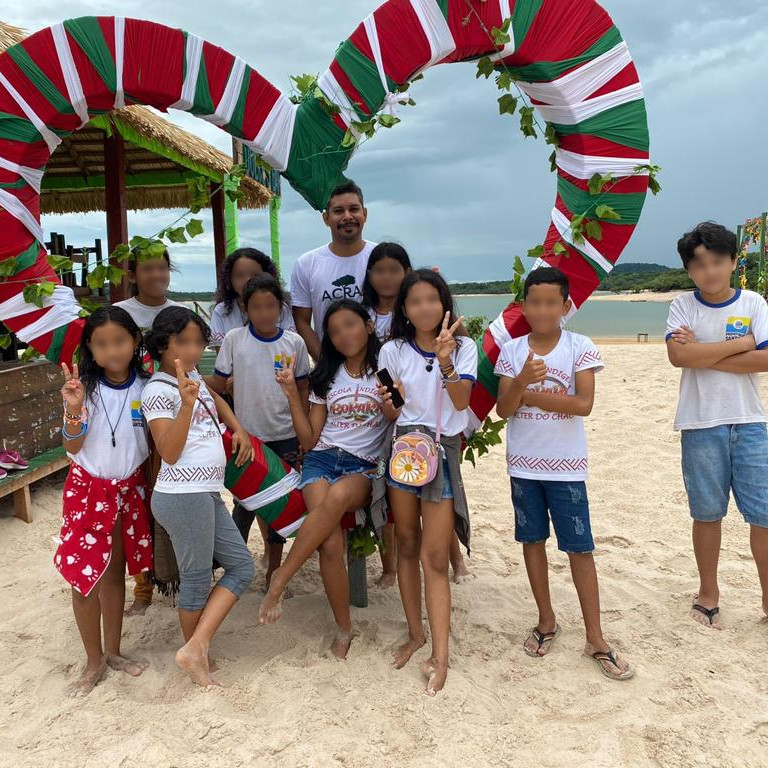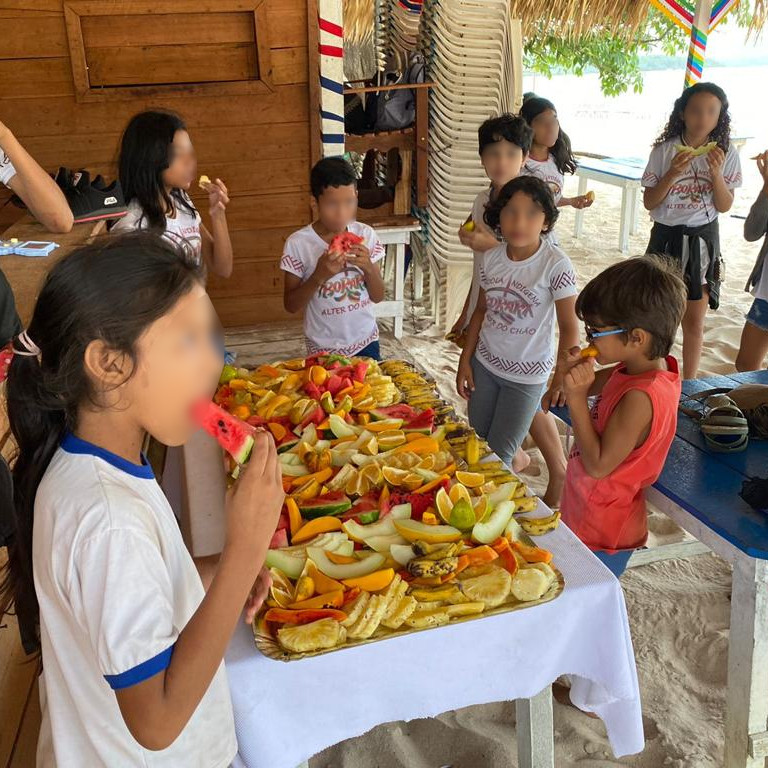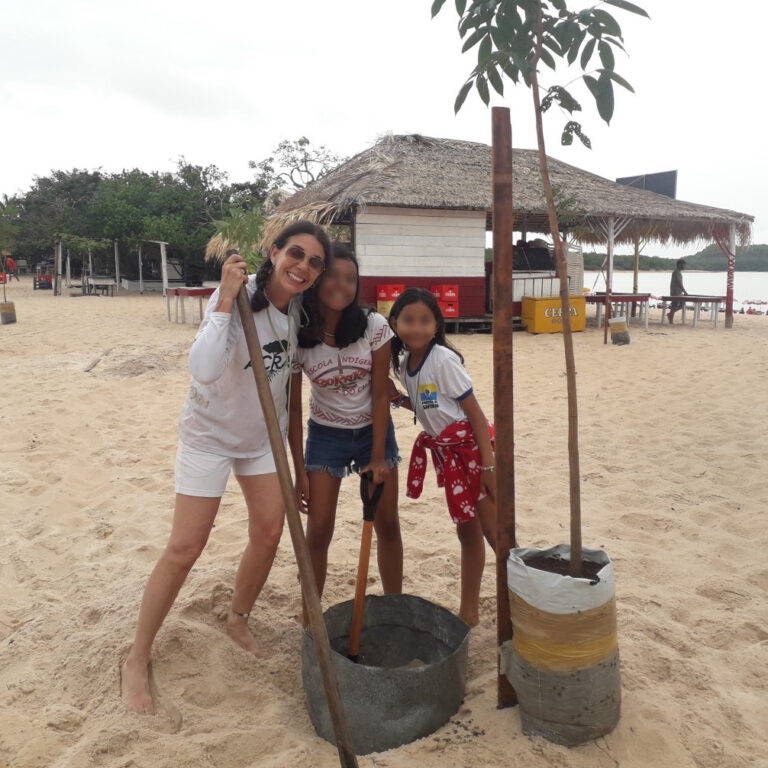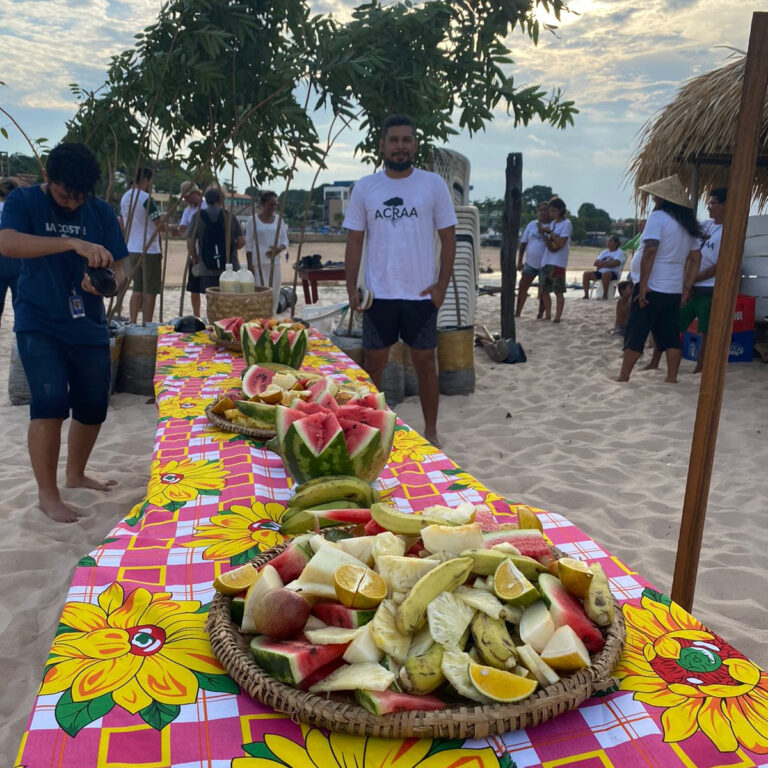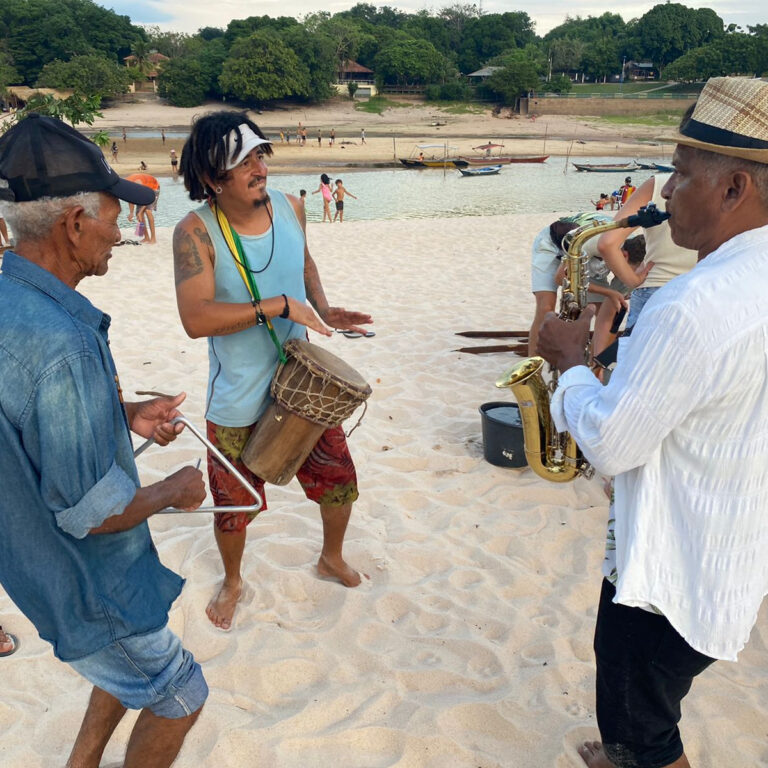 To read about our very first planting event on the Ilha do Amor (Feb.2022) – click here.
If you are interested to learn more about the Ilha do Amor and the ecological problems this place is facing – click here.
Remember, to carry out these and other restoration processes we need help from people like you that care. Please see how you can at our Donate page. 
[1] ACRAA recognises the Ilha do Amor as part of the traditional territory of the indigenous Borari people of Alter do Chão.
GO TO OUR DONATE PAGE TO SEE HOW TO COLLABORATE
Rua Everaldo Martins, s/n., Bairro Carauari, Alter do Chão, Santarém-PA, CEP 68109-000.
contact@acraabrazil.org